Glaucoma: Understanding, Treatment, and Prevention | Elite Eye Care
Explore comprehensive information about glaucoma, including diagnosis, treatment options, monitoring techniques, and preventive measures at Elite Eye Care. Learn how our advanced diagnostic tests, personalized management plans, and collaborative approach with glaucoma surgeons can help safeguard your vision and maintain optimal eye health.
---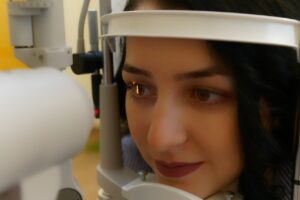 Glaucoma Management: Glaucoma is characterized by increased intraocular pressure, causing damage to the optic nerve. Our glaucoma management includes various treatment options to control the condition and prevent vision loss. These treatments range from eye drops to laser procedures (like trabeculoplasty), minimally invasive glaucoma surgery (MIGS), and traditional glaucoma surgery (such as trabeculectomy). Regular check-ups and monitoring are crucial to ensure the effectiveness of the chosen treatment and make adjustments as needed.
Glaucoma Diagnosis and Testing: Early detection is vital for glaucoma management. We employ advanced diagnostic tests to detect glaucoma, such as tonometry to measure eye pressure, visual field testing to assess peripheral vision, and optic nerve evaluation. At Elite Eye Care, we use Optomap technology to capture detailed images of the optic nerves.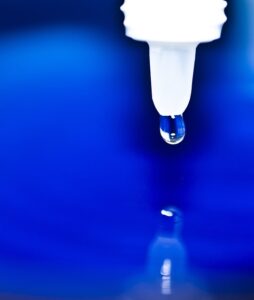 Medication Management for Glaucoma: Prescription eye drops play a significant role in reducing intraocular pressure and preventing vision loss. Adhering to the medication regimen is essential for effective glaucoma management.
Glaucoma Surgical Treatment Options:  Our collaborative approach involves working with local glaucoma surgeons when necessary to offer a range of treatment options for managing glaucoma. These include laser therapies like selective laser trabeculoplasty (SLT), and surgical procedures like trabeculectomy or drainage implants.
Glaucoma Progression Monitoring: Regular follow-up appointments and monitoring are crucial to track the progression of glaucoma. Monitoring helps us adjust treatment plans based on your individual needs, ensuring the best possible outcomes.
Lifestyle and Dietary Considerations: Lifestyle choices can impact glaucoma management. The benefits of exercise, smoking cessation, and dietary choices can promote overall eye health.
Secondary Glaucoma: Secondary glaucoma is caused by other eye conditions or systemic health issues. Secondary Glaucoma may develop due to eye injuries, inflammation, certain medications like steroids, and advanced stages of cataracts or diabetes.
Glaucoma and Family History: A family history of glaucoma increases the risk of developing the condition. Early detection through regular eye exams is vital for individuals with a family history of glaucoma.
Glaucoma Awareness and Education: We will provide resources and educational materials to raise awareness about glaucoma, its risk factors, and the importance of early detection and treatment. Your vision is precious, and we are here to support and empower you on your journey to eye health and wellness.