Prevent Dry Eye: Tips for Healthy and Comfortable Eyes
Learn how to prevent dry eye discomfort with simple and effective measures. Stay hydrated, take regular screen breaks, protect your eyes from environmental irritants, and follow good eye hygiene practices to maintain healthy and comfortable eyes. Discover proactive steps to reduce the risk of developing dry eye symptoms and ensure optimal eye health.
---
Preventing dry eye is essential for maintaining healthy and comfortable eyes. Here are some proactive measures you can take to reduce the risk of developing dry eye symptoms: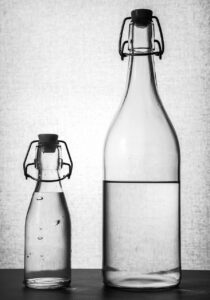 Stay Hydrated: Drink plenty of water throughout the day to ensure your body and eyes stay adequately hydrated. Proper hydration supports tear production and helps maintain a stable tear film, reducing the likelihood of dryness and discomfort.
Take Regular Screen Breaks: If you spend extended periods in front of digital screens, such as computers, tablets, or smartphones, remember to take regular breaks. Follow the 20-20-20 rule: every 20 minutes, look at something 20 feet away for at least 20 seconds. This practice helps relax your eye muscles and prevents digital eye strain, which can contribute to dry eye symptoms.
Protect Your Eyes from Environmental Irritants: In dry or windy conditions, consider wearing wraparound sunglasses or protective eyewear to shield your eyes from dust, pollen, and other irritants. Air conditioning and heating systems can also dry out the air indoors, so using a humidifier can help maintain proper humidity levels and alleviate dry eye discomfort.
Blink Frequently: Be mindful of blinking regularly, especially when engaged in activities that require prolonged focus, such as reading or using digital devices. Blinking helps spread tears evenly across the surface of the eyes, providing natural lubrication.
Avoid Smoke and Secondhand Smoke: Smoking can irritate the eyes and worsen dry eye symptoms. If you smoke, consider quitting, and avoid exposure to secondhand smoke, as it can also have adverse effects on eye health.
Maintain a Nutritious Diet: Include foods rich in omega-3 fatty acids, such as salmon, flaxseed, and chia seeds, as they can contribute to healthy tear production. Antioxidant-rich foods, like colorful fruits and vegetables, also support overall eye health.
Follow Good Eye Hygiene: If you wear contact lenses, practice proper lens care and hygiene. Ensure you clean and disinfect your lenses according to your eye care professional's instructions, and replace them as recommended.