Staff
Tommy – Licensed Optician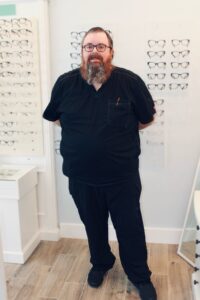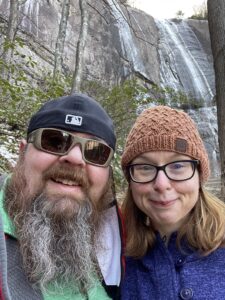 Tommy Rich, NC Licensed Dispensing Optician, Purveyor of Optical Goods, Restorer of Sight, Resurrector of Fallen Eyewear.
Tommy has been with Elite Eye Care since June of 2021. Prior to joining the team, he spent over 13 years running various corporate optical establishments throughout the state of NC. He brings over 20 years of experience in the eye care industry and has a passion for patient education and training the next generation of eye care professionals.
He is a native of Greensboro, NC and is a 2001 Graduate of High Point University with a B.S. in Chemistry and Mathematics. He attended the Southern College of Optometry for 2 years before realizing his passions lied in other areas of the field. He then attended Durham Technical Community College where he graduated in 2007 with an AAS in Opticianry with honors. Tommy is an ABO Certified Optician, is NCLE Certified, is a Certified Paraoptometric Assistant and is currently serving as a board member on the NC State Board of Opticians.
In his spare time, Tommy enjoys playing sports, LEGO, watching movies, hiking, traveling and Zoo wrangling with his partner of 15 years Heather. They are the proud parents of 3 cats (Abe, Frieda and Grover), 1 very wiggly dog (Luna) and 2 horses (Flow and Simon) who keep their lives both interesting and exciting.
Tommy is inspired by people living their lives to the fullest every day, believes you can't fix something if you don't know it's broken, treats everyone as he would want to be treated and believes that everyone deserves the ability to see the world clearly.
"Every day brings a chance for you to draw in breath, kick off your shoes, and dance!"
-Oprah Winfrey
---
Raven – Optometric Technician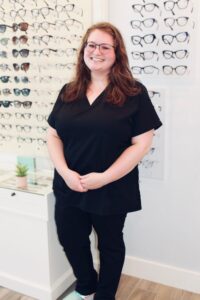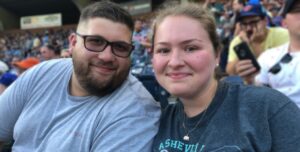 Raven has been with Elite Eye Care since November of 2018. Prior to joining this team, she worked in the food industry while finishing school. 
Raven received her Associates in Science with her HS Diploma from AB-Tech Early College. She has since enjoyed serving her community and actively working with children at Biltmore Church. 
In her spare time, Raven enjoys painting, being outside by water, scoping out new eats, and finding concerts to enjoy with her husband.
Beauty inspires Raven. Not the type of beauty you see on a person. The beauty you find IN every little thing around you. The way the sun hits the water for the most perfect picture, or watching your community come together. Best of all, the beauty of knowing she gets to help people see everyday. 
"The best and most beautiful things in the world cannot be seen or even touched, they must be felt with the heart" – Helen Keller
---
Ms. Jennifer – Insurance Specialist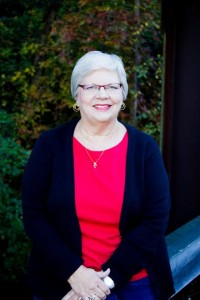 Jennifer is our insurance specialist as well as Dr. Perry's mother in law.  She is our longest standing employee in that she has been with Dr. Perry for 12 years! Prior to that Jennifer worked for 25 years as an X-ray technician in a private orthopedic surgeon's office.
Jennifer graduated from Greensboro College.
In her spare time Jennifer enjoys getting together with her friends, whether that means going to lunch or taking a trip.  She loves to help her family out and spend time with her grandchildren.
" A generous person will prosper; whoever refreshes others will be refreshed." Proverbs 11:25 (NIV)
---
Marissa – Technician
Marissa Gehring, is a technician here at Elite Eye Care. Marissa has been with the company for 2 years. Prior to that she has worked in retail, was a private nanny, and certified medical assistant. Marissa has yet to figure out what she wants to be when she grows up, however she is happiest in the medical field and is fascinated by all things ocular.
Marissa earned her Medical Assistant Certification from Eastern Virginia Career College in 2010 and keeps her certificate up to date by doing continuing education courses at Blue Ridge Community College.
In her spare time Marissa, along with her husband Michael wrangle their three beautiful children. She enjoys traveling, online shopping, and people watching.
"Would you rather be feared or loved? Easy, both. I want people to be afraid of how much they love me." – Michael Gary Scott
Kimberly- Technician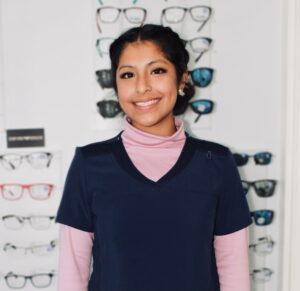 Prior to her position at Elite Eye Care, she worked for Starbucks as a barista.  She loves being a part of a team that cares for not only each other but for the patients as well.  She likes to help patients make their life easier by helping them see better. In her spare time, Kimberly finds herself enjoying time with her family and friends, eating at new restaurants, and sight watching at randomly beautiful places.
Kimberly lives by the quote " it always seems impossible until it's done" -Nelson Mandela. The only person stopping you from your goals is yourself, everyday is a new day to be able to wake up and try again until it's possible.
---