Dr. Haley Perry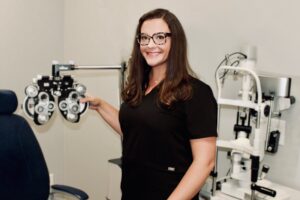 Hi!  I am Haley Perry, optometrist and owner of Elite Eye Care.
This section is where most doctors post their accolades about themselves – their accomplishments and credentials.  I want you to know all of those things about me also, but, what do I want you to know the most about me? That I love people.  I LOVE to connect people to other people or things that can make their lives better. That's what fills me up at the end of the day.  And thus, in this practice of mine, I hope to help you be connected to the visual products/activities/best practices that can help you really see well.
The goal of my practice is for every patient to feel truly cared for from start to finish.  I am a firm believer that you have a choice of where you get your eye care. I do not take that lightly.  Because of this, each day, (and I say this a lot) I am going for the "Disney" Eye care experience.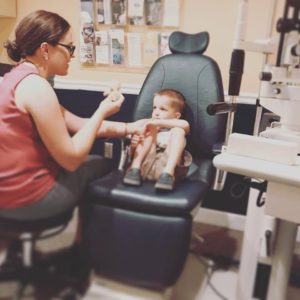 A question that I get a lot is, "Are you from Asheville?"  Well… sorta. I am originally from Rutherfordton, NC. One hour east of Asheville.  Growing up, I spent a lot of time coming up the mountain for shopping and activities. I have seen this town grow so much over my lifetime and cannot think of a better time to be in practice here!  
Another question that I get is, "Why did you decide to do this?"  My father had a rare neurological disorder that had the first symptom of "sudden painless loss of vision."  He went to his eye doctor and eventually became diagnosed thanks to his optometrist referring him to a neurologist.  I always thought that was the neatest thing – that your eyes gave away secrets to problems in your entire body. Therefore, when I was 16, I started to work weekends and holidays for that very same optometrist.  I always knew that I would become and eye doctor.
Eventually, I got a scholarship to attend Campbell University where I graduated magna cum laude with a major in biology and minor in chemistry.  Before I made my final decision on eyecare, I conducted cancer research at the University of Alabama in Birmingham. I learned while I was there that they had one of the most competitive optometric programs in the country.  Thus, that was the only school that I applied to and am so blessed to have graduated from in 2009.
My love for people made me decide to practice primary eye care.  Thus, I focused on a broad spectrum of eyecare during my training, which includes:
Vision America Ocular Surgical Center in Birmingham Alabama where I helped treat and follow multiple surgeries across multiple ocular systems including macular degeneration, diabetic retinopathy, glaucoma and cataracts.  

The Ocular Disease Clinic at the Salisbury VA Hospital where I helped to take care of the eyes of our country's veterans

Pediatric Eye Care/Vision Therapy at the University of Alabama where I helped improve the vision of children with crossed eyes, treated lazy eyes (amblyopia) with patching, and prescribed eyeglasses and contacts for nearsighted and farsightedness.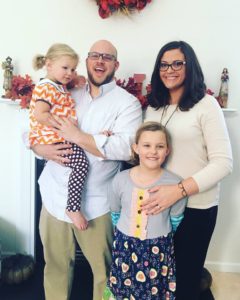 On the personal side, one of the things I am most proud of is to be a wife and mother.  I married my high school sweetheart, Aaron, in 2006. In 2009 and 2014 he gave me 2 beautiful baby girls that look exactly like him – Isla and Evie.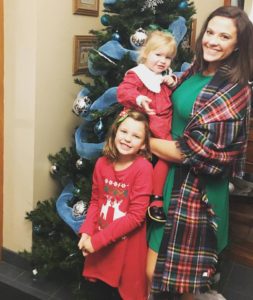 When I am not at work, I spend my days drowning in upcycling/crafting anything I can get my hands on, after-school activities, and hanging with my tribe of friends that I love so much.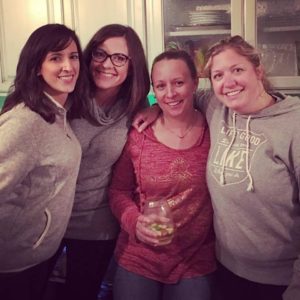 Thank you for wondering about me!  I hope to meet you soon!
Haley Perry, OD
In addition to private practice, Dr. Perry is Western North Carolina Administrator for Vision Source – the nation's largest group of private practice optometrists. She has also recently been appointed as trustee for the North Carolina Optometric Society. You can follow her on instagram at @haleyaperryod.  
Dr. Casey Krug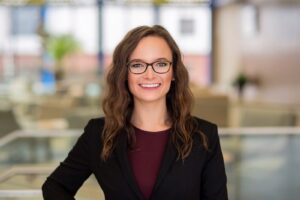 Dr. Casey Krug graduated from The University of North Carolina Chapel Hill with a B.S. in Psychology. She is a 2021 graduate from the Southern College of Optometry in Memphis, Tennessee where she received the Dr. David P. Sloan Memorial Award, which recognizes a student who demonstrates significant service to the profession of optometry and the Class of 1967 Memorial Endowed Award recognizing outstanding leadership. She was also selected as the 2020 student of the year by the American Optometric Association. Dr. Casey has received extensive training in adult primary care, ocular disease, and low vision at The Eye Center in Memphis, TN, the Salem Virginia VA Medical center, and at Paul Vision Institute during her graduate career.
As a licensed North Carolina optometrist, Dr. Casey provides comprehensive exams, diagnoses, and management of all disorders that affect the eye. She works hard to stay current on the latest advances in eye health and vision care. She regularly attends continuing education seminars and advanced training courses. It is because of Dr. Casey's dedication to continuing education that our patients receive the most modern and progressive vision care available.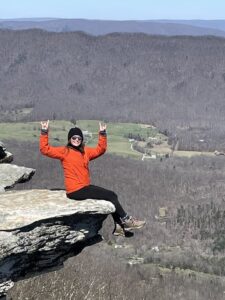 When not busy enjoying her patients, Dr. Casey is passionate about volunteering in the community. She also appreciates outdoor activities, cooking, and traveling. If you have any great outdoor stops, recipes, or travel tips, Dr. Casey would love to hear about them during your next eye health examination