Optilight IPL Therapy for Dry Eyes: Comprehensive Relief and Refreshed Vision | Elite Eye Care
Discover how Optilight IPL therapy offers comprehensive relief for dry eyes at Elite Eye Care. Learn about this non-invasive treatment, its working process, preparation before the procedure, what to expect during and after the treatment, and the recommended number of sessions for optimal efficacy. Find lasting comfort and improved vision with our advanced Optilight IPL therapy.
---
What is Optilight IPL Therapy?
Optilight IPL therapy is a revolutionary treatment designed to address the underlying causes of dry eyes and alleviate discomfort. IPL is a non-laser, intense pulsed light technology that targets the meibomian glands in the eyelids, which are essential for producing the oil layer of your tears. By stimulating these glands, the procedure helps restore the natural oil secretion process, leading to a more stable tear film and improved eye lubrication.
How Does Optilight IPL Therapy Work?
During the treatment, you will wear protective eyewear while our experienced eye care professionals gently apply the Optilight IPL device to your eyelids and surrounding adnexa. The device emits controlled pulses of light that penetrate the skin, gently warming and stimulating the meibomian glands. This process encourages improved oil production and reduces inflammation, thus promoting better tear quality and overall eye comfort.
What to do (and not do) before the Treatment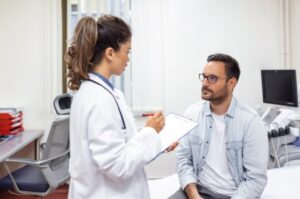 Before coming in for your Optilight IPL therapy, please inform our team about any medical conditions, medications, or allergies you have to ensure your safety and treatment suitability. It's essential to avoid wearing contact lenses on the day of your procedure, as they may interfere with the treatment process.  Additionally, it is important avoid excessive exposure to sunlight as this may affect the outcome of treatment.
During the Treatment
On the day of your Optilight IPL therapy, come to our office without cosmetics, lotions, or creams on your face.  Our caring staff will guide you through each step of the procedure. The treatment is generally well-tolerated, and most patients experience only mild discomfort, often described as a gentle warming sensation during the pulses of light.
After the Treatment
After your Optilight IPL therapy, you can expect little to no downtime. You may resume your regular daily activities immediately after the procedure. It's common to notice some immediate improvements, but the full benefits typically become more evident after several treatments. For optimal results, we recommend a series of 4 to 5 treatments, spaced a few weeks apart.
Post-Treatment Care and Avoidance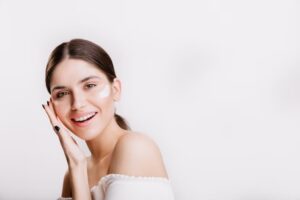 To maximize the efficacy of your Optilight IPL therapy, we advise you to avoid excessive exposure to sunlight and protect your eyes with UV-protective sunglasses.  Wear sunscreen! We may recommend specific eye drops or lid hygiene practices to complement the treatment and maintain your eye's health and comfort.
---
If you're ready to experience relief from dry eyes and rejuvenate your vision, schedule a consultation with our experienced eye care team to explore how Optilight IPL therapy can transform your eye comfort and quality of life. Don't let dry eyes hinder your daily activities – let our advanced IPL technology refresh and revitalize your eyes.