About Our Company
Elite Eye Care is located in the South Asheville / Arden area, conveniently located to Mills River, Brevard, and Hendersonville, NC, and only 25 minutes from downtown Asheville.  Our office is located on Airport Rd in Airport Centre next to Chic-Fil-A.    Our patients range in age from pediatrics to geriatrics with care ranging from diabetic eye care to glasses and contact lenses.
---
Want to see what others in Asheville think about Elite Eye Care?  Check out our reviews!
---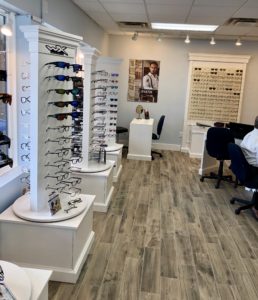 Thank you for visiting us!  If your search for an " eye doctor near me" found us, we are so excited to hopefully meet you!  We are proud to serve Arden / Fletcher area of Asheville, NC.  Our optometrists, Dr.  specializes in eye health for all ages.  Whether it's children's vision problems, diagnosing and treating glaucoma , macular degeneration, diabetic eye disease, or fitting glasses and contacts – we can meet your family's vision needs!
Your sight is our priority.  We do prefer that you Schedule your eye exam  as that allows us the most time to perform the best care.  If our schedule will allow, we do our best to accommodate walk in appointments!
---