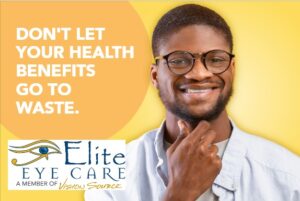 While many are thinking of eoy exams, taxes, the hustle and bustle of Thanksgiving, Christmas, or the holidays in general, we easily forget that we have this large chunk of money set aside that in some cases, you might lose.  Your Health Savings or Flex Spending Accounts! (aka your FSA or HSA).  Each of these can have different account rules, so make sure to check with who hosts your account to see if yours expires.
There are several types of FSA stores or HSA stores to in order to spend your money.  But don't forget to shop local, right here in Asheville (just look for use on Airport Road!) and use those flex spending dollars on glasses. You can even use your account on sunglasses!  These are medical grade items that meet the requirement for many of these spending account rules in 2022.
Check out our selection here and use your FSA/HSA dollars locally with an eye doctor near you!  And if you're in need of an eye exam, make sure to schedule quickly as our schedule into December is filling up fast!
~Elite Eye Care.