Taking care yourself and your pocket book at Christmas time.
Merry Christmas! Boy, I tell you, this time of year is one of my very favorites. We have so much to be thankful for! At the same time, there is a hustle-bustle of the season that I both appreciate and hate. We want to show care for our loved ones by making sure we check all the boxes of showing them love:
*buying them a present from their wish list
*attending their Christmas party
*spending quality time with family making Christmas season memories.
It can be both exhilarating and exhausting.
All of this "going and doing" can make it hard to take care of ourselves. Let me preach to you about how to try to care for yourself at Christmastime by starting with one of my favorite "self-care" quotes, "You can't pour from an empty cup."  Here are some tips to care for you this holiday season:
Get plenty of rest –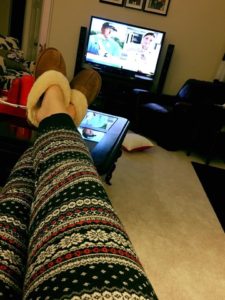 Did you know you should strive for seven to nine hours of sleep at night. When you have rest, you're more likely to eat better, less likely to be depressed, have better concentration, the list can go on and on.  If your brain is going 90 miles an hour with things you have to do/buy, write it down, prioritize, and make a plan.  And, be sure to include rest in your plans!
Try to maintain a healthy diet and work on your fitness – this is perhaps the most difficult in this season of celebrating Sugarplum Fairies and Santa Claus.  If you're finding it easy to overindulge, try drinking lots of water (especially between alcoholic beverages at parties) and strive to take walks at opportune times like on your lunch break.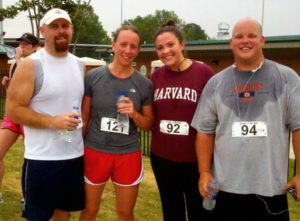 Water is both essential to good health and can help with filling your tank before you eat a big meal. Some activity is better than NO activity.  If you really want to get in the holiday mood and get in your fitness, Pinterest has a multitude of "Christmas Exercise" activities, playlists, and workouts!  Check it out!
Wash your face.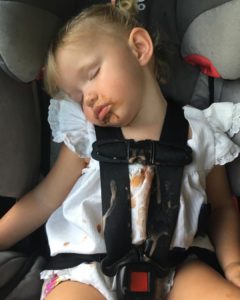 In this season of holiday parties and one too many glasses of eggnog, it can be easy to fall in bed at the end of the night without washing your face. This isn't good for your skin. It also isn't good for your eyes. Make up can get stuck in the glands that make oils for your tears and can result in complications like styes as well as dry eye. Make sure you remove your eye makeup. I use coconut oil to remove mine. But then, make sure to wash off the remaining makeup and the remover with a gentle cleanser.  Also, don't forget to take out your contact lenses.  Hopefully you'll be wearing the most hygienic lenses out there (daily disposables) so that you can take them out then toss.   Along this same line, don't forget to brush your teeth. I'm not a dentist. But, I did take lots of basic science classes with the UAB Dental School students while I was at UAB School of Optometry! #truestory But seriously, don't fall in bed and neglect your mouth either. Your dentist can tell you how important oral health is to your vascular system.
Take care of you the way you'd planned to as your New Year's Resolution last year.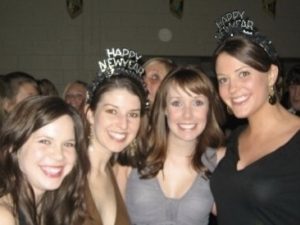 Remember when you set up your Health Savings or Flexible Spending Account with the intentions of "taking care of you"?  But, here you are, is the end of the year and you have a significant amount of HSA or FSA dollars that you're going to lose if you don't use it.  A quick web search will give you a list of qualified expenses that can be purchased with this money.  Two of these eligible expenses are an eye exam and/or glasses or sunglasses. In an effort to help you get the most for your HSA dollars, Elite Eye Care will be offering our patients in South Asheville a deal – buy one get one prescription glasses when you choose from select frames and include transitions and anti glare on the first pair.   Sunglasses are an excellent way to protect yourself from a multitude of ocular diseases like cataracts, macular degeneration, and ocular cancers, just to name a few. Additionally, who wouldn't want a cool new pair of Ray-Ban's at Christmas time (especially when its BOGO)!
So, take care of you!  And if you're in the Arden, NC / Fletcher, NC area, call and make your appointment today! You won't be sorry that you took care of yourself and used your money wisely. ~ Haley A Perry, OD
Elite Eye Care is currently taking new patients.! Call today for your appointment before your insurance and health savings benefits expire! 828-687-7500